New Build For Business Opportunities

HUGE OPPORTUNITY
We are thrilled to announce we are the general contractor for an upcoming build in Washington County. This location will host MULTIPLE commercial opportunities. There's just something so exciting about turning an empty lot into a dream. Not all the space is leased YET, emphasis on yet! Due to this extremely popular and expanding community, we are confident vacancy will turn into occupancy quickly. If you are wondering where this gem will be located, hit 3000 East in Washington and head toward Crimson Ridge Drive. You will see it, it's hard to miss!
CRIMSON CORNER COMMERCIAL CENTER
For more information on leasing opportunities, contact Meeja with NAI Excel (435-627-5710).  She is  representing the property.
Not Our First Rodeo
New Construction is so rewarding. We will be documenting the process. Once complete, it's hard to imagine the space before the building started. That is why taking multiple pictures along the way makes it so fun. PROGRESS PROGRESS!!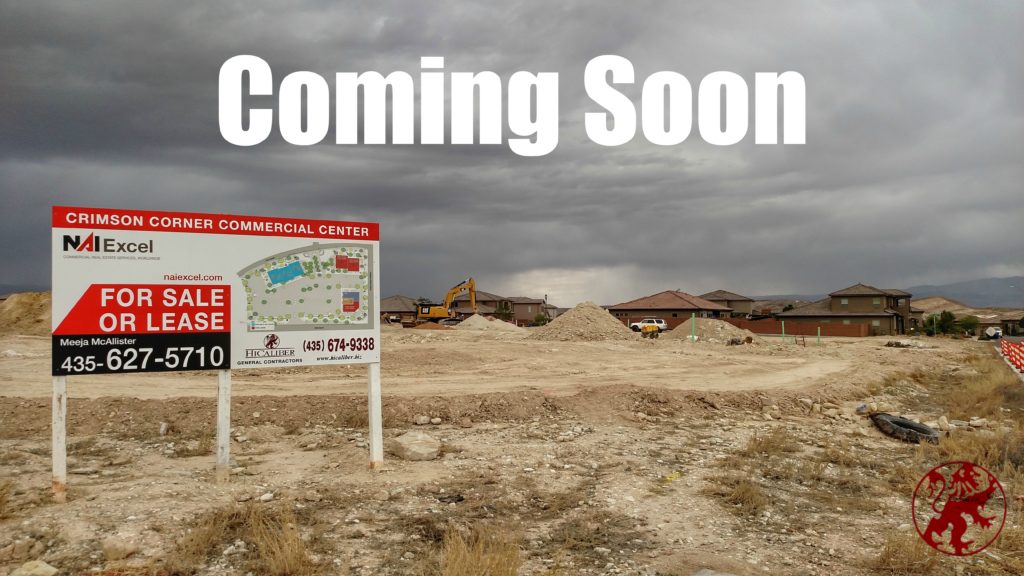 We don't waste time! The dirt is already moving!
When it comes to providing excellent results and customer satisfaction, we can confidently say that the HiCaliber team is at the top of its game! Proudly serving people across Utah and Nevada since 1976, our team of professionals is qualified and experienced enough to address all your construction needs.  Multiple members on our team have their contractors license.  We believe by investing in proper education and training our performance will exceed expectations.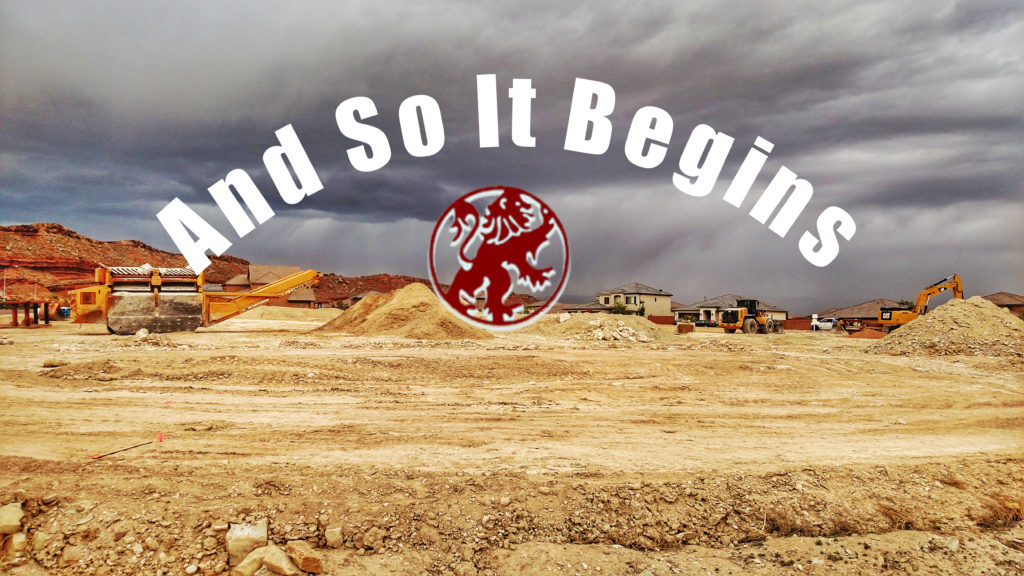 Our MISSION
HiCaliber delivers improved lifestyle, comfort and cleanliness for all commercial and residential customers. We value professionalism, integrity, honesty, fairness and loyalty in our relationships with customers and fellow employees.
We are committed to excellence; delivering superior-quality services at affordable prices in a timely manner. Our goal is to lead our industry in safety standards, customer satisfaction and cost efficiency to accomplish our corporate mission.
This entry was posted in
Commercial
,
Community
,
Construction
,
News
,
Uncategorized
,
Upcoming events
and tagged
business and construction
,
business opportunity
,
commercial building
,
crimson corner
,
CRIMSON CORNER COMMERCIAL CENTER
,
developments in st george
,
general contractor
,
hicaliber
,
NAI Excel property
,
southern utah community
,
Southern Utah Construction
,
st george expansion
. Bookmark the
permalink
.