Big Rig Pressure Washing


PAGING SOS:
Recently we got a call from a customer who said he had a large "haul" that needed to be washed. Little did we know, when we approached the location that a large haul was a HUGE HAUL.
Pressure Washing Can Restore Anything:
This particular load was headed to Las Vegas from South Dakota.  Let's just say, it had seen a cleaner day.  The driver was the one who called to make sure his delivery was presentable.  It was an interesting task, but we believe the recipient will be impressed with the condition it arrives in. HiCaliber is always committed to excellence, and we own the most effective equipment to execute perfection. HiCaliber has a reputation for going above and beyond the expectations of our customers. Our efforts don't go unnoticed.
Pressure Washing: This under-used and much needed service gives your structure the 'face-lift' it occasionally needs! Pressure washing is an incredible option for restoring the look of your structure to 'like-new' condition. We are among the best when it comes to performing this service at some of the best rates you'll find!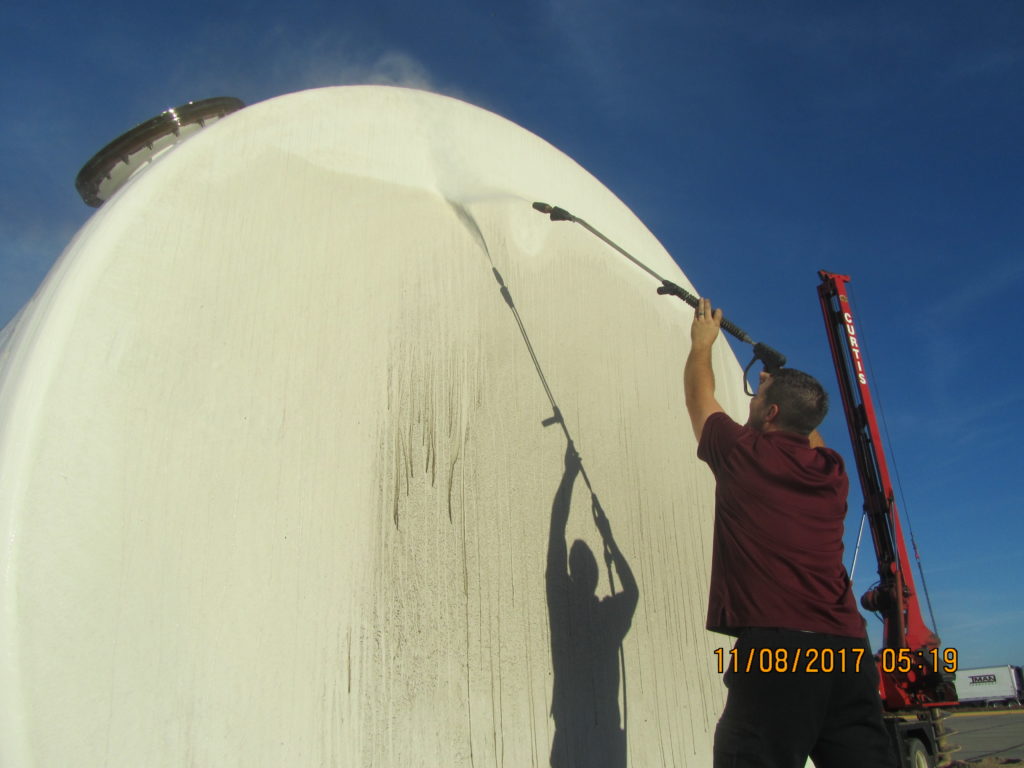 Although, this isn't the largest item that HiCaliber has pressure washed. Typically, the exterior of buildings are the most time consuming because there is a lot of square footage involved. We have restored brick, cement, siding, stucco, and much more to it's like new condition. It gives us a sense of pride to see the before and after comparison.
If the exterior of your business, home, or structure needs a face lift give us a call. We service southern Utah, Mesquite, and surrounding areas. No job is too small.Big Rig Pressure Washing