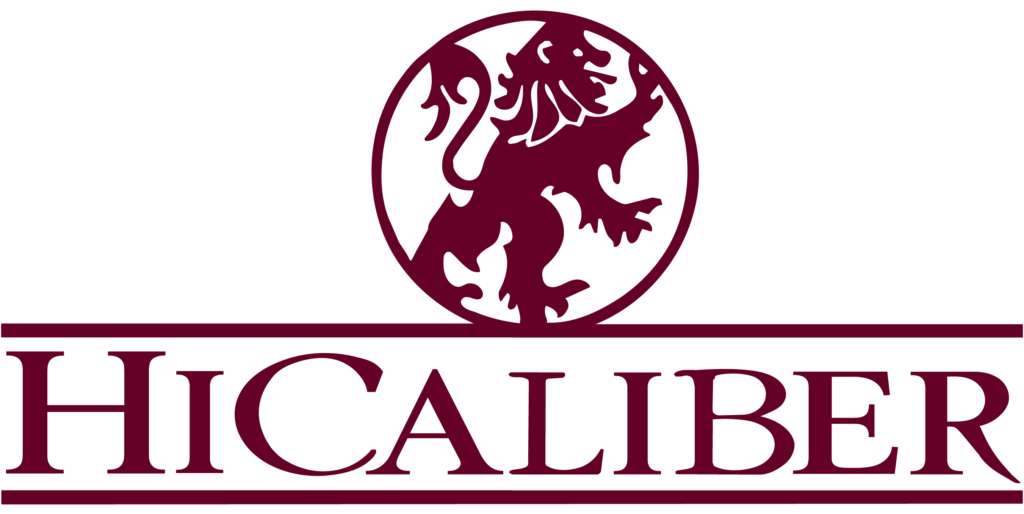 Hello 2018/2019 Kitchen Trend!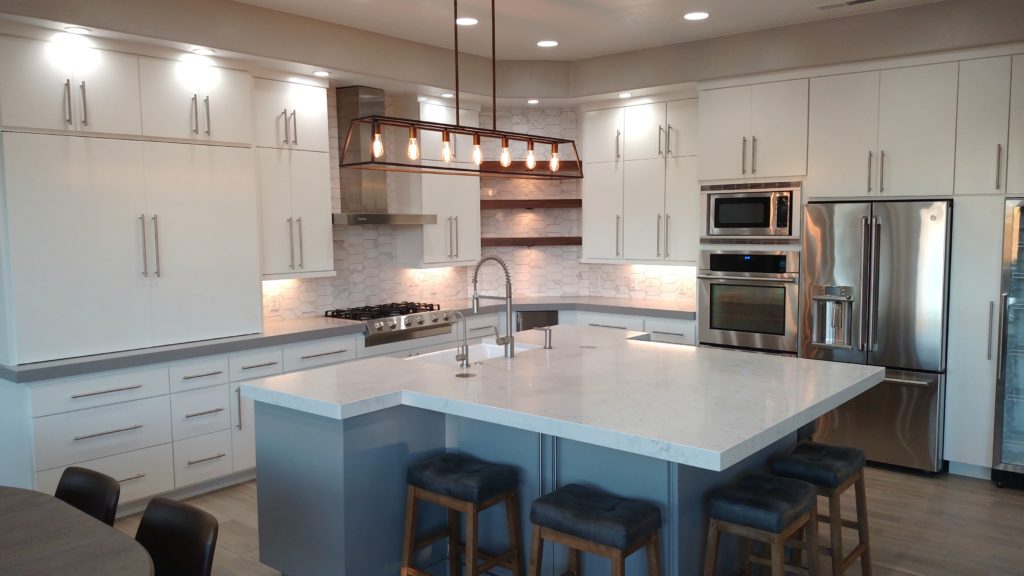 No, you're not dreaming. This is real life! This is magazine worthy, and we aren't just saying that because we were the general contractor's.
The homeowner was seriously blown away, and she was beyond excited to start using this newly updated space. EVERYTHING came together so nicely.
Check out that island though! It seats SIX without taking away from the prep space. Can you imagine your kids, or grand kids sitting in the kitchen eating breakfast and giggling. Think of all the memories this homeowner is going to make! The exposed shelving will allow her to display her favorite dishes! And like we mentioned in our previous post, that light fixture… it's as classy as can be! We will post a picture of the living room in the near future. You will see how the beams tie in with elements in the kitchen. What do you think about the final product? We think it's a "HOME" run!
Below are some other remodels we have done.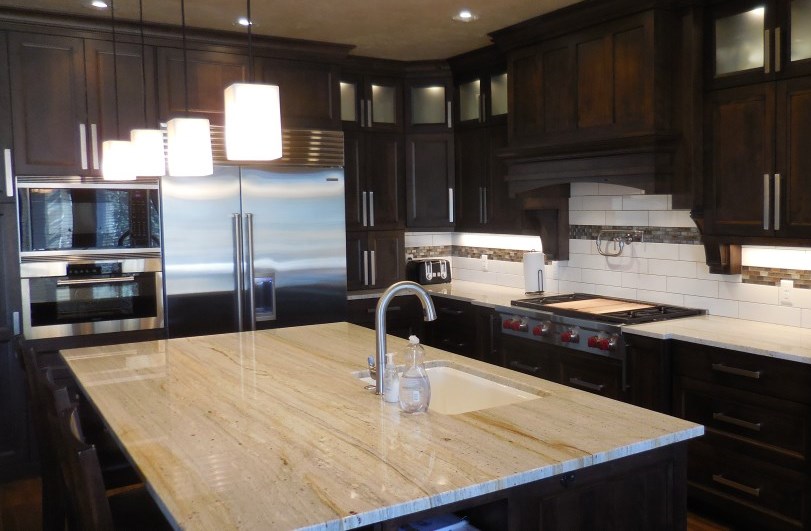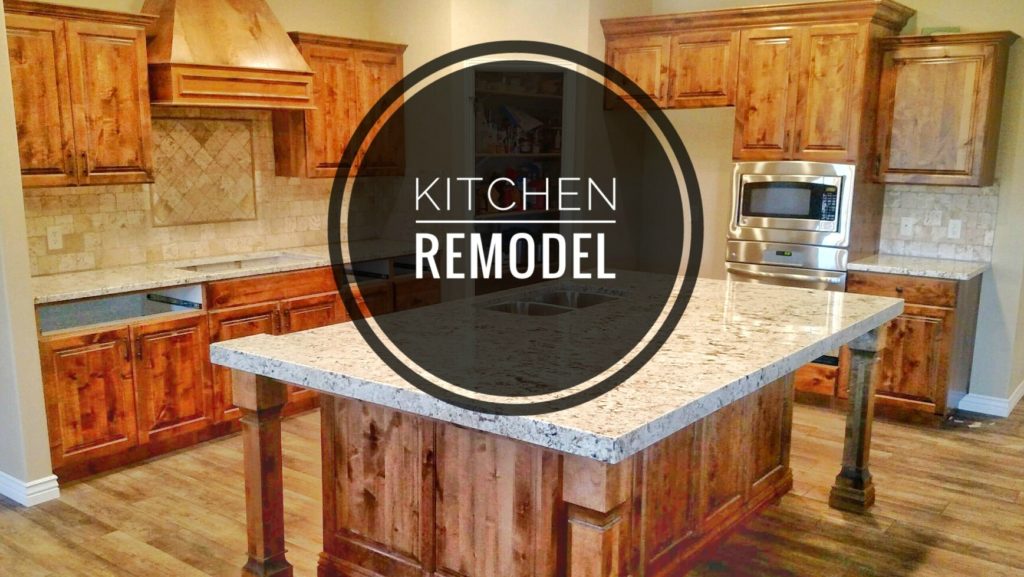 It's no secret that the kitchen is the heart of the home. That is also the first space to build equity in your home. But, why? Think about searching homes for sale on the internet. The main image is typically the exterior. Your clicking through the pictures, you come across the kitchen… can you see yourself here? If yes, you continue to click, if no, you move on to another house. If you are interested in selling your current home, consider updating the kitchen first to motivate buyers. If you own your home, and want to stay, but there are a few areas that could use a face lift, WE ARE HERE FOR YOU! You have already seen what we can do. Why not let us do that for you?!