One of our expertise is pressure washing.  Also known as power washing.  We have the most up to date equipment to service any of your pressure washing needs.
Drive ways
Walk ways
Exterior
Garage floors (oil stains)
Commercial signs
Parking lots
Those are just a few of the many places we have pressure washed before.
In the pictures below you will see HiCaliber pressure washing the exterior of some local townhomes.  The complex decided a little "face lift" would help the presentation of their property and they were right.  You would never guess how light the brick was pior to our services.  The red rock in southern Utah sure is pretty, but it can mask anything in it's way!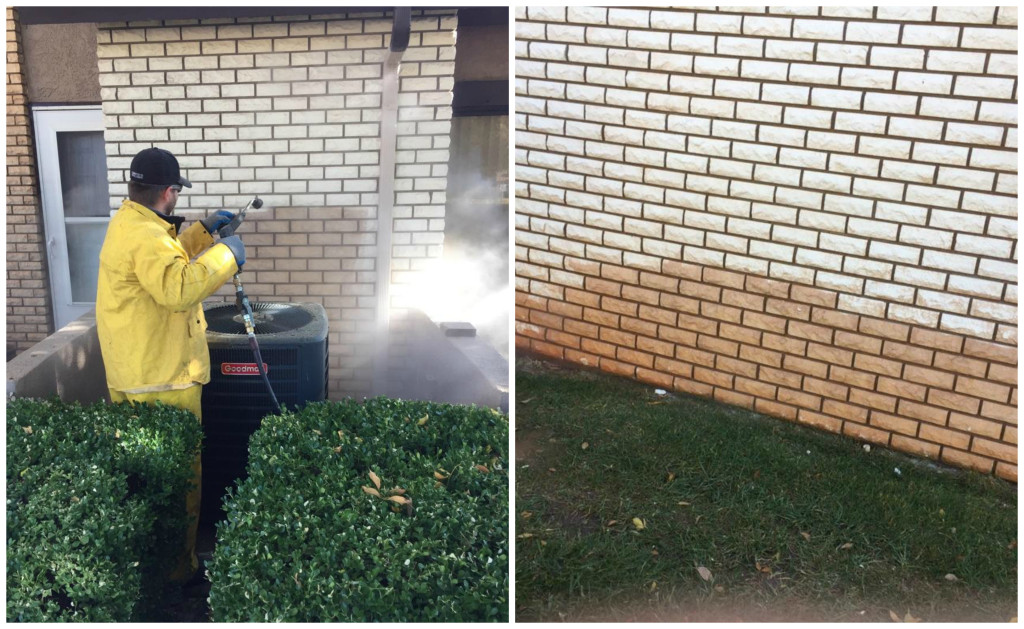 Pressure washing can also be done to prepare a surface for painting, as maintenance on vinyl siding or other building materials, or to improve your home or business' curb appeal. It's also a great idea to pressure wash advertising signs, awnings, bulldozers, buses, churches, garages, recreational vehicles, restaurant vent hoods, schools, construction equipment, etc. We are among the best when it comes to performing this service, at some of the best rates you'll find!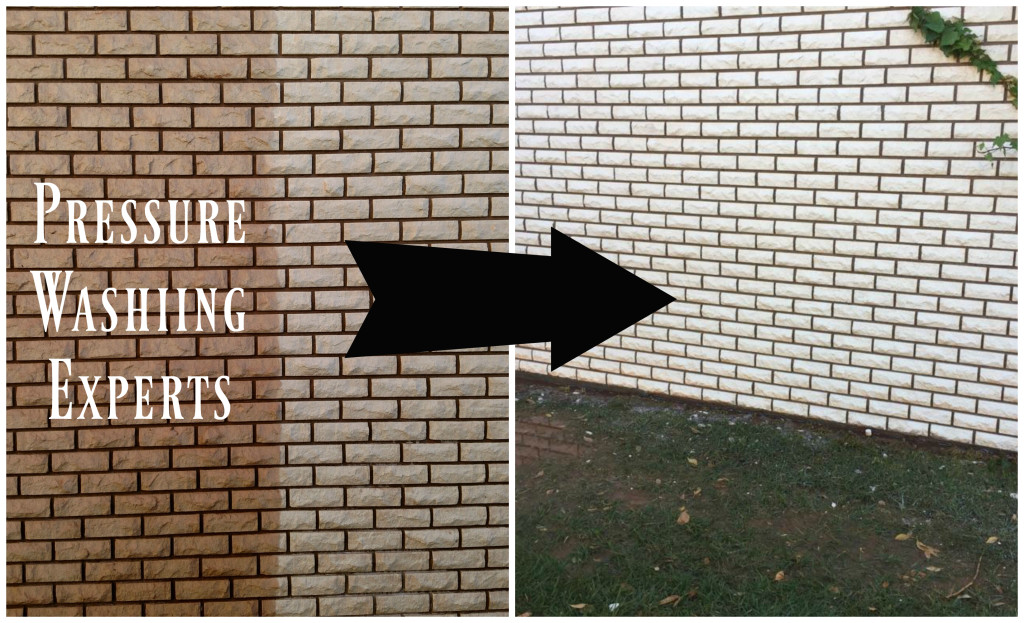 Pressure washing is an incredible option for restoring the look of your building to 'like-new' condition by removing dirt stains, mold and other signs of use and age from exterior walls, decks, driveways and more. We have competitive rates and look forward to earning your repeat business.
We Service the Following Fields:
• Residential – Apartment Buildings – Condominium Buildings
• Schools – College Campuses – Hotels
• HOA – Gas Stations – Shopping Centers
• Constructions Sites – Commercial Businesses
• Car-Washing Businesses – Parking Structures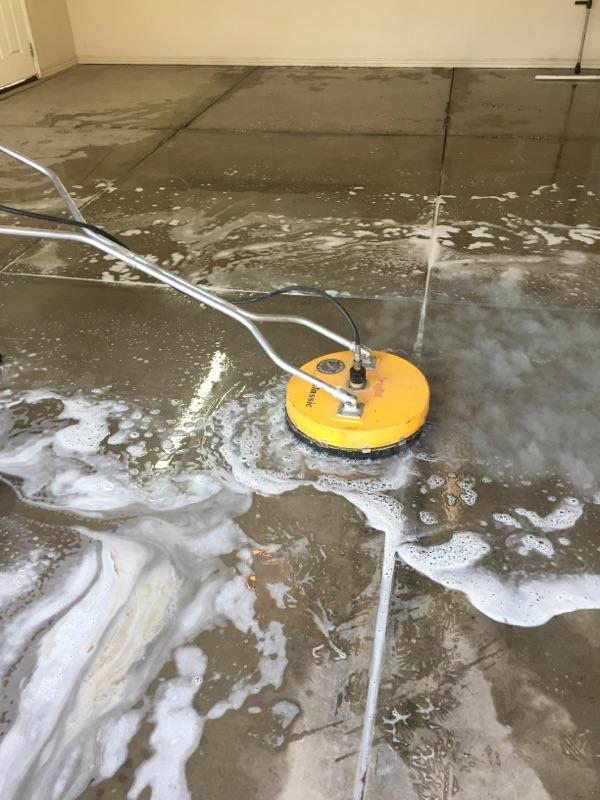 This special piece of equipment is used primarily for concrete and stain removal. It has the ability to make your driveway look like fresh cement.