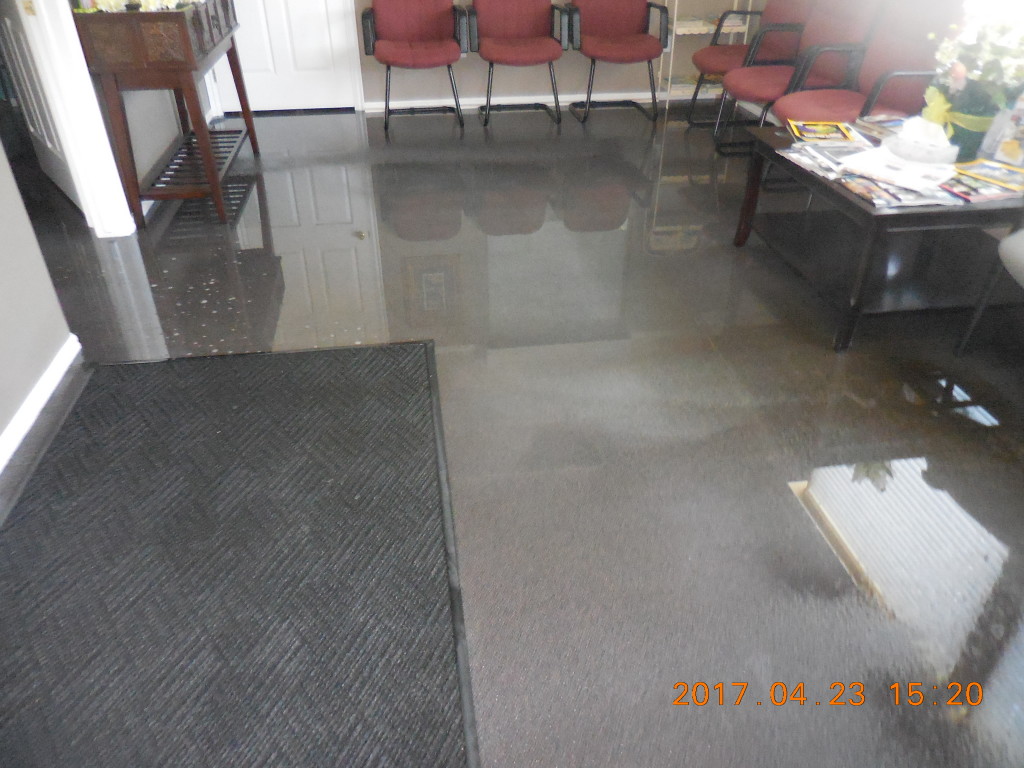 What is your EMERGENCY?
What would you do if you received a call from someone who just happened to be passing by your place of business and noticed water flooding from the front door. That's right… FLOODING from the inside to the outside!  The picture shown above is the lobby.  That's carpet beneath the chairs. It looks like cement because of the reflection on the water.
We often hear of flooding situations when the rain hits hard and the gutter can't keep up with the down pour. Emergency calls for damage from an inside water source are not as common.

The Restoration Process
Finding the source of the water leak is the primary focus. After addressing that issue, HiCaliber will start extracting the water. Our high tech, top of the line equipment will remove the majority of the standing moisture. Pulling up the carpeting and pad is necessary to dry the structure in a timely manner. A disinfectant solution is sprayed to prevent microbial growth. Following that process we utilize our air equipment to remove the any remaining moisture.
These steps are ABSOLUTELY necessary to get your property back to a safe working environment. If steps are skipped it will cost you more in the long run. Is some cases, removal of drywall and baseboards are essential for adequate drying. Not to worry, HiCaliber will replace anything that is removed. Before leaving the job, HiCaliber will make sure the property is as good as new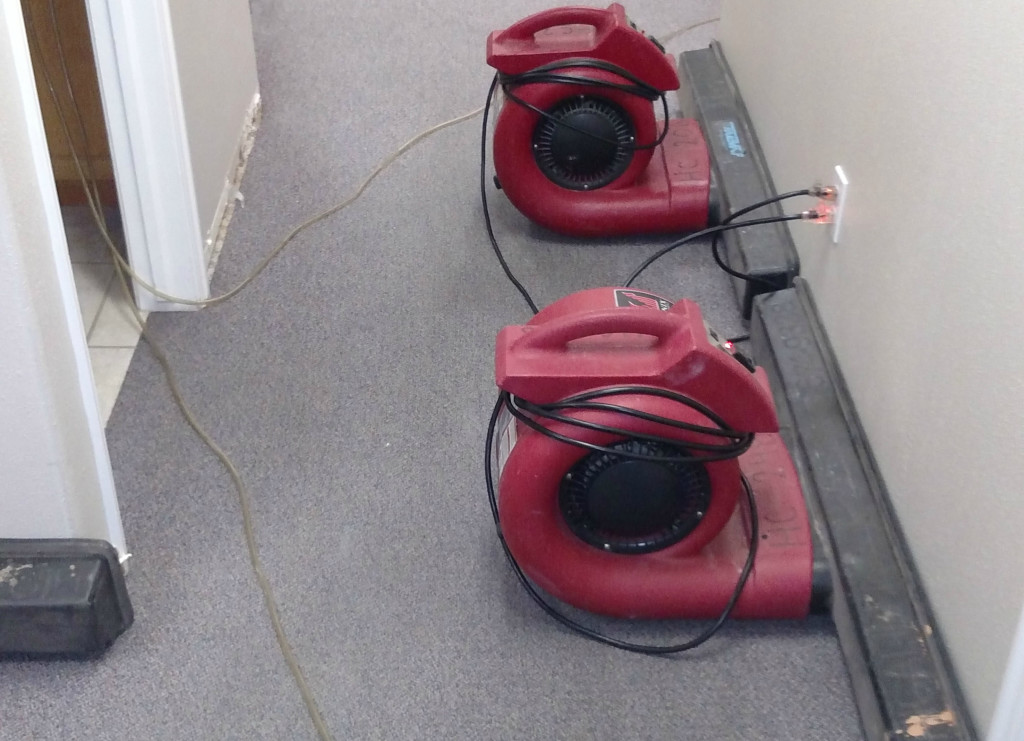 What else can HiCaliber do for you?
We are known for our attention to detail and thorough work. You simply won't be able to find a better company to work with! We are committed to the highest standards of excellence on every job we perform. We believe in earning the trust of each of our clients and never lose sight of those who keep us in business.
We offer residential and commercial construction, fire and water restoration, and home and carpet cleaning services. As a licensed and insured general contractor, there is no limit to the jobs we can complete for you! Our service is always high-quality and our prices are always fair. Take a look at some of the services we offer below.