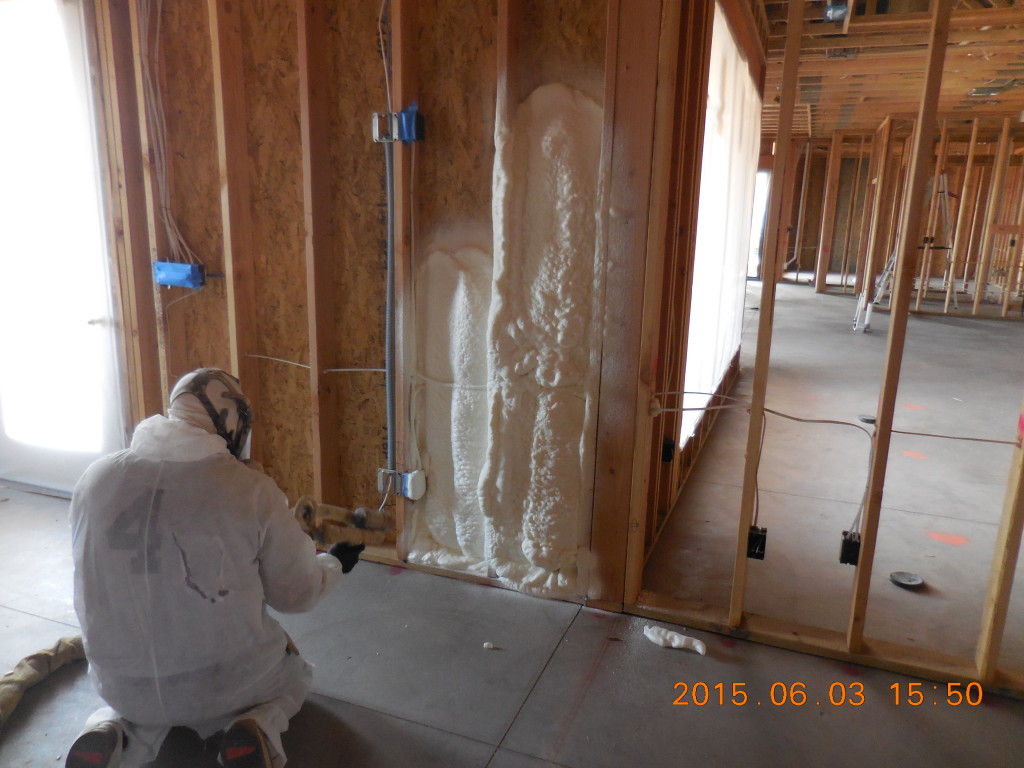 Spray polyurethane foam is a MONEY SAVER!
No one likes to pay a high utility bill. The benefits of spray foam are far beyond cutting your heating/cooling bill in half! There are other benefits as well.  This advanced technology is literally sprayed onto walls, ceilings, and attics!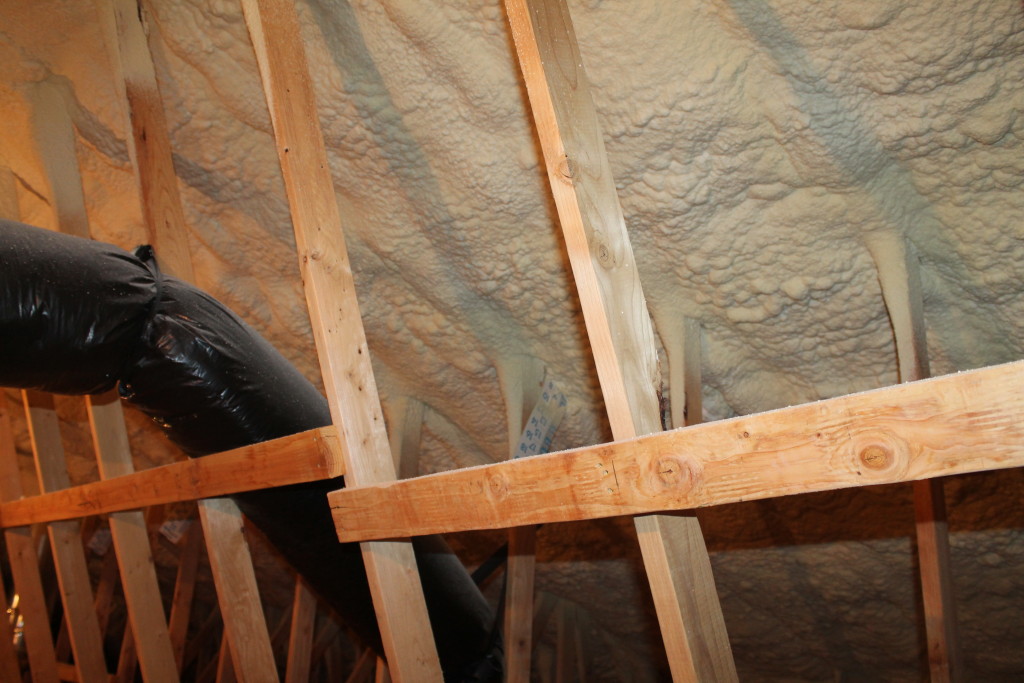 Practicallity
Spray foam will prevent the summer heat from radiating through your walls and roof because it is also used in attics. Most homes using spray foam have only 5 degree difference from living space to attic.
This means, you can actually use your attic for storage (such as holiday décor) and not have to dread going up there to get it.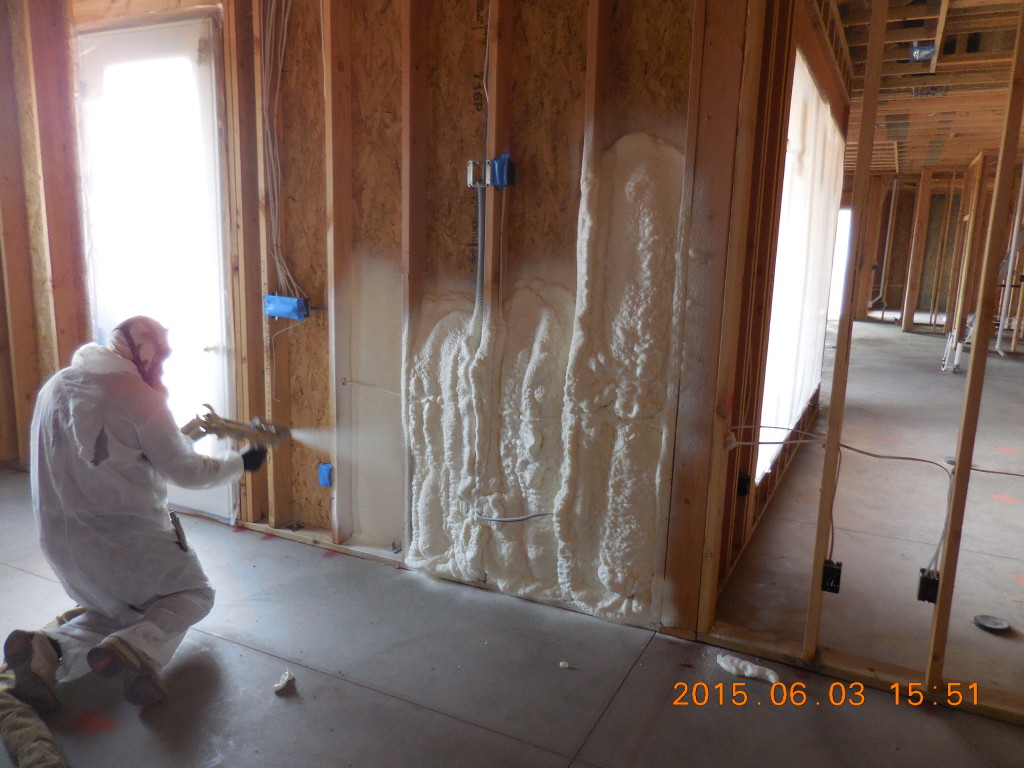 Efficiency
The latest new construction done by HiCaliber used spray on verses traditional insulation. This method has made the home owners very happy by saving on utility costs. Not to mention, when trying to access wiring and electrical the insulation isn't in the way giving electricians a better view. You don't have to worry about itchy particles flying all over the place either.
This technique is definitely a breakthrough in technology. It's a safer, more effective approach. Much easier for installation as well.
Other advantages include:
Noise barrier – most homes built with spray foam experience less exterior noise
Moisture protectant- controlling moisture that can damage dry wall and frame work.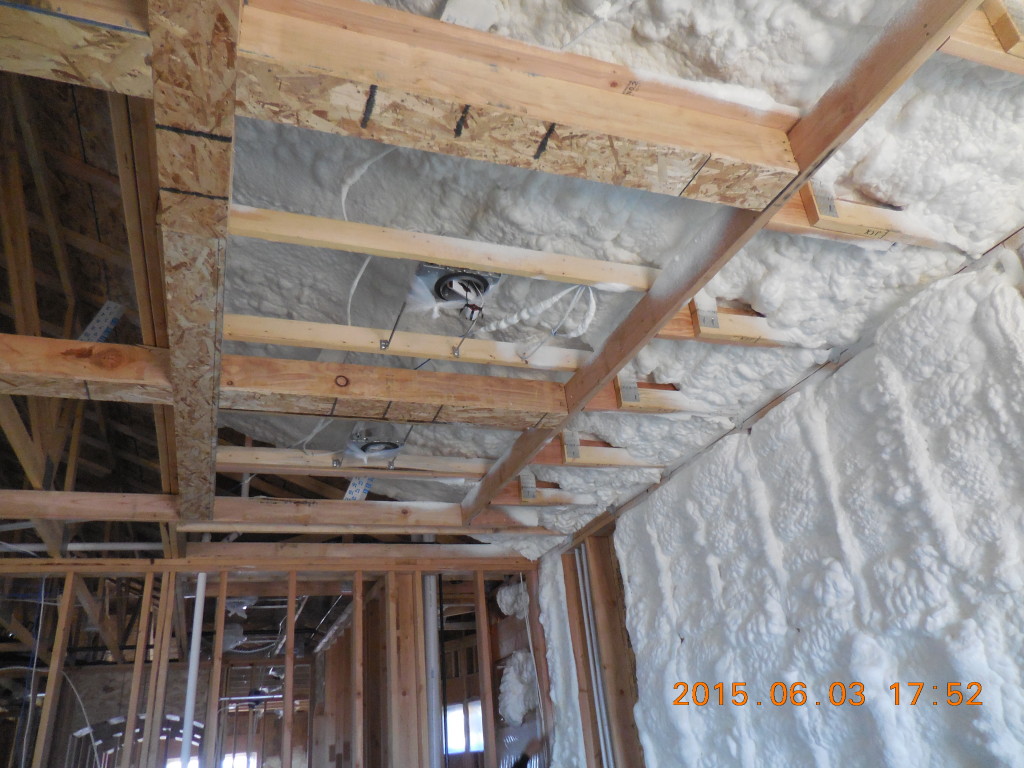 Why wouldn't you want to keep the heat inside during the cooler months and the cool air in during the summer?
It's a NO BRAINER! The cost up front may be slightly higher than traditional insulation; with the amount of savings on utility costs, your investment will pay for itself in no time.
Protect your home and your pocket book with spray polyurethane foam!
Call HiCaliber today for more details 435-674-9338.